TL;DR: Sign up to Cloudways to get what's arguably the best, simplest, and easiest to use managed hosting on the planet, without it costing you an arm and a leg.
In fact, I'm only writing this up because I get asked the question (all the time)…
So this is a quick brain dump so it's all in one place, and to help you all out when you're trying to decide, because well, there's a ton of BAD information out there (I'll explain this in a sec).
Your Websites Need to be on Cloudways (yep, these guys)…
Here's why…
When I started building WordPress websites for business owners, one question kept cropping up.
What hosting company do you use?
Now, I've been building, experimenting and working online for 7+ years now, and I've been through my fair share of hosting companies.
Starting out, I saw it as an unnecessary expense, and I went cheap.
Bottom of the barrel hosting that would cost just a couple of bucks a month, email bundled in and it was probably the most cost-effective way to get a site live. It wasn't all bad, and after a few terrible experiences I was directed to Green Geeks.
They were alright, servers worked okay and the team was supportive and helpful. In fact, it's actually the host of choice I recommend to clients who want the cheapest possible option.
Trouble is, you get what you pay for.
Get a $10 logo at Fiverr, and well, it looks like a $10 logo.
If you're planning to spend less than a cup of coffee on your monthly hosting, you can't expect too much. You're going to be on a shared server (of course), which means you're pooling resources, your website won't load as fast, and it may even go down. I had a website go down for 72 hours after a "technical difficulty."
It was then I realized I needed a more premium product.
Without a website your business suffers, all because you didn't want to pay for decent hosting. It's like hiring a cheap and unreliable teenager to run your shop.
Sometimes they turn up, other days they're nowhere to be found. And god forbid trying to get hold of them if there's ever a problem.
Reliability is a welcome trade off (in my opinion), especially if you're doing business online.
Personally, I've been over the moon with the support I've received at Cloudways (hence the review). Of course, they're not perfect (I'll be objective too don't worry), but in all my time online, I have yet to come across a better managed hosting solution for my WordPress sites.
It's just so damn easy.
If you're interested to give them a try (and don't need any more convincing), click the link here and jump on over. They offer a 14-day FREE trial, so you can get up and running without it costing you a cent. There's no better way than to give it a trial run.
What the heck is Cloudways?
Alright, this is where the Cloudways product gets a little cool.
Say you want to access the best hosting servers in the world, like Amazon Web Services, Google Cloud Platform, or whatever it is. You want the best for your business… But you're not a developer.
And trust me, as someone who has set up apps on AWS it's no easy task if it's your first rodeo. The difficulty is just too damn high unless you know exactly what you're doing, and most people don't have the time or technical know-how to do it right.
Cloudways realized this.
Their goal, is to do it for you.
With a software product that's essentially a middleman.
An easy-to-use platform that allows even non-developers to setup servers and deploy WordPress sites in minutes. You just choose what you want to install, the whole process takes a few minutes.
Remember, Cloudways aren't the ones running the servers. They're just giving you a nice, intuitive user interface to access some of the biggest and baddest servers in the world.
If you're wanting a premium server, without the headaches – this is where Cloudways truly shines. Because of that, you'll notice the charges are slightly higher than what the same server would cost you if you went direct.
But trust me, it's worth it.
For an extra dollar or two a month you get access to…
24/7 live chat agents (who can solve most small issues in-chat, then and there)
Ticketing system for escalation (these usually get answered in hours not days)
A whole host of easy-to-use server monitoring tools and reports in one dashboard.
Detailed screenshots and instructions to set your server and applications up.
It's so damn easy, you'd be crazy to even consider anything else.
What's the single greatest thing about Cloudways?
For me, it's that I can run multiple websites on one server.
In fact, it's rather easy to do. You just deploy the applications you need (I'll show you how to do this in a sec). Of course, you can't add an infinite number of sites, but you do get quite a few (10+ smaller sites) before your Idle CPU starts taking a hit and you need to upgrade.
You can check this in the dashboard live, and they'll even ping you on email if you start hitting any resource limits (before your site goes down). They don't just take you offline for hogging resources, like some other companies are prone to do…
And upgrading is as simple as clicking a button and dragging your server limit higher.
How about website performance on Cloudways?
Personally, I've seen anywhere from 1 to 3 second improvements after shifting a client's website from their hosting provider to Cloudways. They can instantly see the difference, in how fast it loads, which is a massive factor stopping a new visitor clicking the big "X" up top.
And it's not just me.
The team at WPMU achieved a 1311% speed increase following a shift to Cloudways, BlogCharge got a 458% speed boost, and an article right out of the horse's mouth provides insight on creating a 79ms load time. Yep, that's loading in under 1 second.
I don't know why you'd even consider another hosting company.
Reviewing the benefits of hosting on Cloudways
Setting up a WordPress site in minutes
With just a few clicks your website is up and running fast. It takes me less than 5 minutes to deploy a new application, and connect it to a domain, so I can start building my next website will full control. It's crazy efficient in a world where we never have enough time.
Migrating has never been easier
Cloudways went so far as to actually create their own migration plugin for WordPress, to make it as easy as possible to move your site to their servers. In fact, I still use this plugin to clone and migrate websites for testing and deployment before rolling out changes live.
Live chat is always online and available
You've got the benefit of live chat agents available 24/7 for quick questions you may be experiencing with your servers. Particularly nice for me as I'm in Asia on another time zone to the US, so I don't have to way for a day or more for my support tickets to get a reply.
Free SSL is available for all your websites
Another nice to have is the free SSL, a benefit many hosting companies are still charging exceedingly high prices for. Having https:// is essential these days, not only to protect the personal information of your visitors, but it's a Google rank signal as well.
Downtime is minimized with their approach
In addition to seeing real-time monitoring and reports on your server health, Cloudways have an automatic "self-healing" system that allows secondary servers to step in if the primary goes down, minimizing any downtime you may possibly experience.
Of course, the list of benefits goes on to include the static IP that gets set for every server, the ability to remote in via SSH and SFTP, and for developers they even allow you to create staging environments at the click of a button, so you can test and develop website changes before pushing these live, and much, much more.
They've even documented just about everything you could ever want to know in their knowledge base, with screenshots and clear instructions.
If you're wanting access to premium servers, without the headaches of managing it directly or spending a TON of money on someone to manage it for you, Cloudways is the answer. Click here and see for yourself.
Reviewing the downsides of hosting on Cloudways
Remember when I said I was going to be impartial? It's not all roses and unicorns, and there are a few potential downsides to consider as well.
You can't register a domain name on Cloudways
Cloudways isn't a domain name registrar (i.e. the place you pay to use a particular URL), so this doesn't get automatically linked. You need to add an entry in your DNS records to "point" your URL to your Cloudways server, but this is pretty straightforward (they have a walk-through), and also live chat agents for support to help you get it working correctly.
You won't find a cPanel or Plesk in Cloudways
If you're used to using cPanel or another "backend" for your hosting, unfortunately Cloudways don't have it, they've created their own. It's quite an intuitive dashboard to use and includes pretty much all the same features, but it's important to note it will be different.
You won't get email hosting on Cloudways
Probably the biggest downfall for me when I started using Cloudways was the lack of email hosting. You can buy it as an upgrade, but it's not free like the bundled options you get with other hosts. These days I simply use GSuite across all of my accounts, it's far easier to manage and comes with a very easy setup on Cloudways.
You will need to setup MailGun (free) or similar
Because the servers at Cloudways don't support email you will also need to setup and configure a service like MailGun to ensure your website can send emails (like the contact form requests, password resets and whatnot), but again, this is easy if you follow the steps.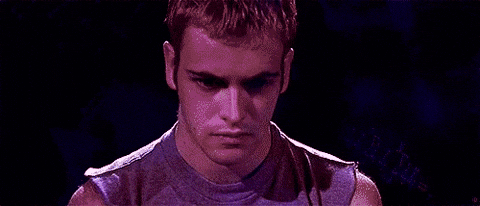 Getting your first server live on Cloudways
Getting a server live takes all of about 5 minutes.
Here's what you do (current as of July 2019).
Go to Cloudways.com
Click "Get Started Free" and fill out the name/email form.
Click "Add Server"
Choose which name to give you server (whatever you like).
Choose which application you want (i.e. it's most probably WordPress).
Choose which server company you want (I recommend Linode or Google).
Choose which server size you want (1GB is fine for most general websites).
Choose which location you want (pick the one closest to your target customers).
Down the bottom you'll see an estimated monthly cost.
Click "Launch Now"
Cloudways will start to run your new server will be live in a few minutes.
Getting your first website live on Cloudways
Once your server is live you need to create an application. Think of this like the folder where your website is going to be housed. It's also very easy to create.
Go to Cloudways.com
Click "Applications"
Click "Add Application"
Choose the server to install the application on (i.e. the one you just made)
Click "Add Application"
Choose which application you want (i.e. it's most probably WordPress)
Choose a name for your application
Click "Add Application"
Cloudways will start to create your new application, and it will be live in a few minutes.
Once created, you've got additional options like assigning a domain name, installing your SSL certificate, and you'll also be given credentials to login to your WordPress backend, so you can start developing your own website. It's that easy, and if you ever feel lost there are knowledge-base articles and the Cloudways support team available 24/7.

Hang on, no one else refers me to Cloudways
I know, right?
You've not seen Cloudways mentioned in all the other "round up" review articles on the "best hosting" available on the web. Maybe one or two, but they're not that common.
Want to know why?
Many people writing reviews, giving feedback and promoting the heck out of things online are doing it for one reason. To get paid.
Fair enough right? Marketers choose a decent enough product, but ultimately their recommendations are influenced by which company gives the bigger payouts.
Because they have their self-interest at heart, instead of telling you objective feedback on what's actually best. And that creates a problem…
Their reviews aren't impartial.
They're selling you on the products which gives them the biggest kickback.
The good news, is most hosting companies realized this, and in recent time have made their payouts a more level playing field so this is becoming less and less of a problem. But it's still a caution to anyone doing their research or reading reviews online.
Always take it with a grain of salt.
For me, I always operate with full disclosure.
Yep, there are affiliate links in this article.
If you decide to use Cloudways (or even GreenGeeks) based on this review, I will receive a small commission on your sale, which doesn't affect how much you pay. And while you could probably rightfully say I'm the pot calling the kettle black, I see it differently.
I've used Cloudways for 4+ years.
I plan to continue running my websites through Cloudways for the foreseeable future.
And I will happily recommend their services to whoever asks.
But if you're not convinced I've added some value here, you can always click over to Google, type "Cloudways" into the search bar, hit their site directly and you can buy it there.
No biggie.
Final thoughts on Cloudways for your Website Hosting
If you've not realized it already from this Cloudways review, I highly recommend this hosting company. Not only for their support, but for how easy it is to launch, test and deploy new website projects, without costing a complete fortune. You'd be crazy to consider anything else if you're trying to build a successful online business.
Click here, and see the difference for yourself.